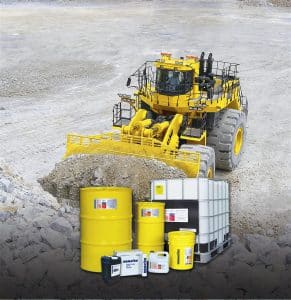 MAINTENANCE PARTS
LOWER YOUR PM COSTS BY USING GENUINE KOMATSU FLUIDS AND FILTERS
Using genuine Komatsu fluids and filters assures maximum fluid life, thereby lowering your PM costs. Always consult your machine service and maintenance manual for proper application and change interval. Your Komatsu distributor can provide you with the proper filters and fluids for your equipment including specialty applications.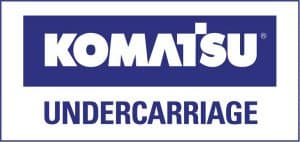 KOMATSU UNDERCARRIAGE
KOMATSU UNDERCARRIAGES OFFER THE HIGHEST VALUE AND PERFORMANCE FOR YOUR MACHINE
Komatsu supplies undercarriage for all applications and ground conditions. From utility, construction and mining, for dozers, excavators and shovels, Komatsu has you covered. Komatsu undercarriage is designed for each machine to deliver long life and reliable performance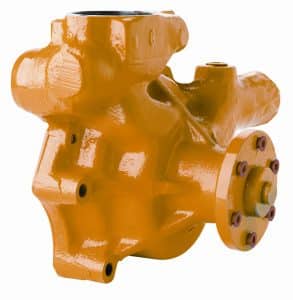 REMAN PARTS
FROM REGULAR MACHINE MAINTENANCE TO MAJOR MACHINE REBUILD PROJECTS
For those who demand the most reliable replacement components available, Komatsu offers a full line of remanufactured components for Komatsu Equipment. Every Komatsu remanufactured component is built to the latest engineering and manufacturing specifications, will perform as well as new, and is backed by Komatsu's first in class Reman Warranty: One Year, Unlimited Hours. Remove & Install (R&I) Labor is also included if installed by an Authorized Komatsu Distributor.
Priced competitively and well below the cost of an equivalent new part
One Year, Unlimited Hours Warranty (includes R&I costs when installed by an Authorized Komatsu Distributor)
Generous credits available for core components
Reman components for over 650 Komatsu models
Factory remanufactured by Komatsu, with all the original unique design features and benefits
Automatic upgrades to include critical design and performance improvements
Reman restores like-new performance to your Komatsu machine
Reman component exchange offers a faster machine turnaround than a rebuild
DISTRIBUTION NETWORK
KOMATSU'S PARTS DISTRIBUTION CENTERS HAVE YOU COVERED
If you're operating Komatsu equipment in North America, you have the peace of mind that comes from 98% NEXT DAY AVAILABILITY for parts. From coast to coast, Komatsu's staff of trained experts is standing by 24/7/365 to help with the right parts to keep you up and running.
KOMATSU IS INVESTED IN YOU
With over a billion dollars of service parts in the North American network, you can rest assured Komatsu has the part you need. Komatsu's 584,000-square foot Master Parts Distribution Center, located in Ripley, Tennessee, operates 24 hours a day, 365 days a year. With a network of eight regional distribution centers throughout the United States and Canada, the part you need is always close at hand.
Ripley, Tennessee
Bridgeville, Pennsylvania
Savannah, Georgia
Minneapolis, Minnesota
Denver, Colorado
Las Vegas, Nevada
Portland, Oregon
Toronto, Ontario
Edmonton, Alberta
GLOBAL REACH
Komatsu operates an extensive global network to locate even hard to find parts. Around the world, Komatsu is dedicated to ensuring unrivaled customer support.